Posted in Luxury Homes for Sale on November 24, 2014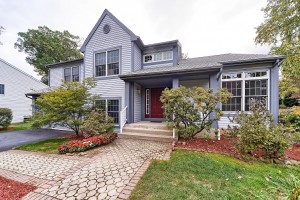 Beautiful home with a well maintained front yard, large windows, elegant interiors, subdivided basement and a garage.
The living room and formal dining room have  cathedral ceilings, gorgeous hardwood floors and lovely neutral colours.
Equipped, open-design eat-in kitchen, laundry room,  large open spaces and amazing details characterize this Colonial-style split-level home with five bedrooms and four bathrooms.
This property is listed on Mondinion.com.