111 SO SUFFOLK AVE., VENTNOR, NJ 08406 . USA * OWN A PIECE OF THE SHORE
111 SO SUFFOLK AVE., VENTNOR, NJ 08406 . USA * OWN A PIECE OF THE SHORE
Features
Address:
111 So. Suffolk Ave.
Ventnor, New Jersey 08406
United States

Price: 1,299,000.00 USD
Square Area: 750 Sq. Ft (70 Sq. M)
Acres: 0.01
Bedrooms: 8
Bathrooms: 5
Half Bathrooms: 1

Amenities:
General Features
» Security System

Home Features
» Deck/Patio

Water
» Waterview

Yard and Outdoors
» Basketball Court
» Tennis Court
» Terrace/Outdoor Space

Description
Fabulous oceanviews from two expansive decks, and most rooms. Overlooks Ventnor's tennis, basketball and volley ball courts, plus wonderful childrens' playground and steps from the Beach and Boardwalk.
24 hour Casinos are a short walk down the Boardwalk, with gaming, restaurants and entertainment. The Walk is a large discount outlet shopping district with all types of clothing and accessories, just 10 minutes away. House needs updating, but the "bones" are good, layout and room sizes amazing, and the location absolutely superb!
See the attached link for further details:
Realtor Information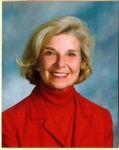 Priscilla Beuret
Email: priscillab@kw.com
Phone: 609-226-1236
---
View All Properties Listed by Priscilla Beuret