Wouldnt We All Love This View From our Front Door?!
Wouldnt We All Love This View From our Front Door?!
Features
Address:
26 Esplanade North
George Town, Tasmania 7253
Australia

Price: 542,000.00 AUD
Square Area: 14,747 Sq. Ft (1,370 Sq. M)
Bedrooms: 4
Bathrooms: 2

Amenities:
General Features
» 3+ Car Garage
» Security System

Home Features
» Deck/Patio
» Spa/Hot Tub

Water
» Waterview

Yard and Outdoors
» Gardens
» Terrace/Outdoor Space

Description
A premier address in this seaside town!! Level walking for miles by the River and into the shops not far away. You would honestly feel on holidays every day of the year and if you are a photographer the sunsets will having you snapping madly!! Quality 4 bedroom brick home has 2 beautiful bathrooms, plus an enviable Jacuzzi room off the master suite! Excellent living and dining rooms and the cook in the family will love the sensational kitchen! The alfresco entertaining area outside will protect you in any weather so is a reliable spot to BBQ and enjoy friends!
Double garage has secure internal access but being a corner block there is offroad parking for another vehicle or caravan around the corner although why you would want to leave and go anywhere on holidays is beyond me! Just a 30 minute drive from Launceston, perhaps combine home and shack?
Please call Sue Saunders 0407 330 679
Realtor Information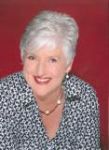 Sue Saunders
Email: sue@harrisonhumphreys.com.au
Phone: 03 6332 6400
---
View All Properties Listed by Sue Saunders