Charlottesville Virginia Farm/Vineyard
Charlottesville Virginia Farm/Vineyard
Features
Address:
4894 Stony Point Rd
Barboursville , Virginia 22923
United States

Price: 1,995,000.00 USD
Square Area: 6,000 Sq. Ft (557 Sq. M)
Acres: 42.00
Bedrooms: 5
Bathrooms: 4
Half Bathrooms: 1

Amenities:
General Features
» 3+ Car Garage
» Controlled Access

Home Features
» Deck/Patio
» Hardwood Floors
» Media Room/Home Theater
» Staff Quarters

Yard and Outdoors
» Barn
» Gardens
» Mountain View
» Stables
» Terrace/Outdoor Space

Description
Spectacular farm just outside Charlottesville Virginia. Some if the best wines in the country come from vineyards within just a few miles of this farm. Keep the property as a horse farm or convert it to a vineyard. Surrounded by conservation land with wonderful views.
Gorgeous custom built home by one of the areas finest builders. At least one division right goes with the property.
Realtor Information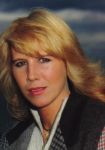 NIKKI LEWIS
Email: nikkilewis994@gmail.com
Phone: 434-249-9991
---
View All Properties Listed by NIKKI LEWIS