Posted in Luxury Homes for Sale on October 24, 2014
 Situated fairly close to the beach, this luxury villa offers amazing views of the Golf Course and the Mediterranean Sea.
The classic design is combined with bright and spacious interiors, a beautiful colour palette with various shades of beige and brown, marble floors, grand staircase, under-floor heating throughout the house, wooden ceilings, air conditioning and background music system.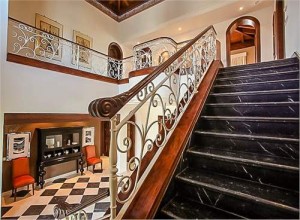 It has five bedrooms, six bathrooms, large living room with fireplace, dining room, fully fitted kitchen, spa with sauna and turkish bath, and it is surrounded by mature gardens with a lake shaped swimming pool.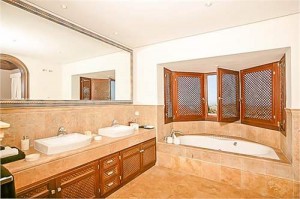 Includes all decoration and furniture. This property is listed on Mondinion.com.
Posted in Luxury Homes for Sale on October 13, 2014
Beautiful pet friendly villa situated in a very private location with a guest house, horse facilities and heliport on the property.
It has elegant interiors, five bedrooms, seven bathrooms, kitchen with granite counter tops, library, media room, home theater, spa and a wine cellar.
Stunning views, spacious terraces, patio and an outdoor kitchen by the infinity edge pool: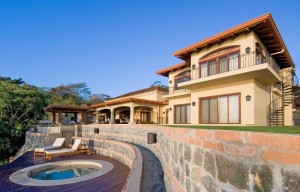 This property is listed on Mondinion.com.
Posted in Luxury Homes for Sale on October 8, 2014
A stunning luxury home with North-East exposure, surrounded by a Japanese garden situated in a cul de sac. It has indoor and outdoor pools with jacuzzi,  more than 200 feet of water frontage and a 100 foot dock.
The gorgeous interiors have custom craftsmanship throughout, beautiful hardwood floors, eight fireplaces and elegant furniture.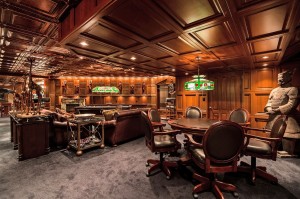 There are 19 rooms, six bedrooms – a master with a spa and a Juliet balcony and a guest suite.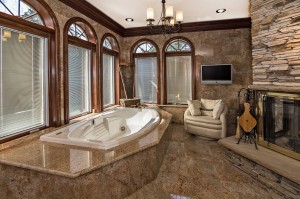 With a game room – with temperature-controlled wine cellar, family room, an eleven-seat movie theater, a library, full gym, full bar, a casino with slot machines, a full bar, an ice-cream parlor and an arcade filled with electronic games it is perfect for entertaining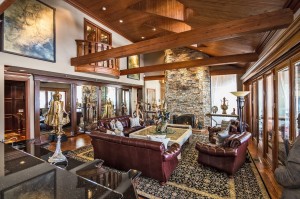 Custom gourmet eat-in kitchen, formal dining room, a complete outdoor kitchen and barbecue on the back deck complete this wonderful estate.
This property is listed on Mondinion.com and is available for private showing.
Posted in Luxury Homes for Sale on September 27, 2014
Do you want to live like a king or a queen? Who doesn't?
Below, we will present you 5 fabulous European castles you can buy right now:
1. Classy Mansion In San Severino Marche, Italy

Price: 3,200,000 EUR, Full Listing Details
Villa Leoni is located in the heart of region Marche, close to a small village in an area surrounded by rolling hills, a half hour drive from Macerata and Camerino.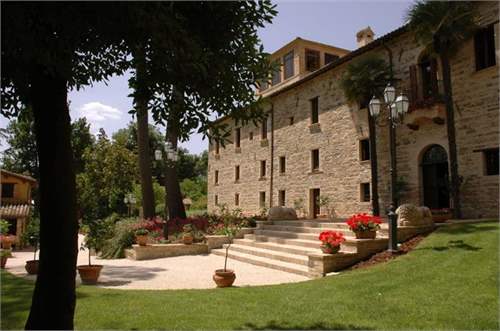 2. Magnificent French Chateau in Haute Vienne, France

Price: 21,000,000 EUR, Full Listing Details
This chateau was built in 1179 and is one of only 4 castles from that epoque in France with a special history relating to the Crusades and King Richard the Lionheart. It is situated in Limousin region of France in the Haute-Vienne.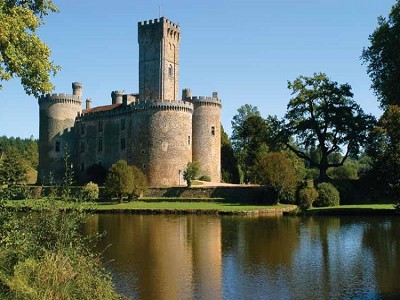 3. Historic castle in the heart of the Belgian Ardennes, Belgium

Price: 3,750,000 EUR, Full Listing Details
Château Mirwart is situated in Mirwart (Saint-Hubert), in the province of Luxembourg, Wallonia, Belgium.
The castle is built on a rock rising above the "Vallée de la l'Homme". The oldest parts of the castle, part of the cellars, date back to the 7th century.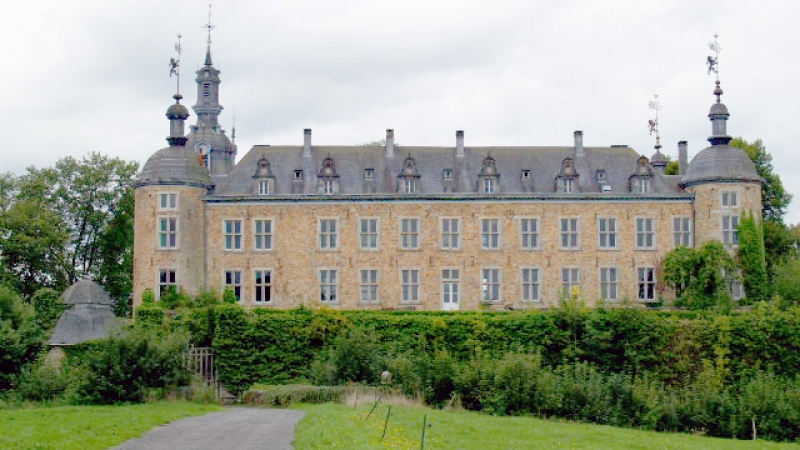 4. Castle Hotel in Northern Hungary
Price: 900,000 EUR, Full Listing Details
This charming property is located just 2 hours driving from Budapest and half an hour by car from Kosice International Airport not far from the center of Pusztaradvány, and keeps its gate open for those who long for tranquil relaxation, fresh air and undisturbed nature.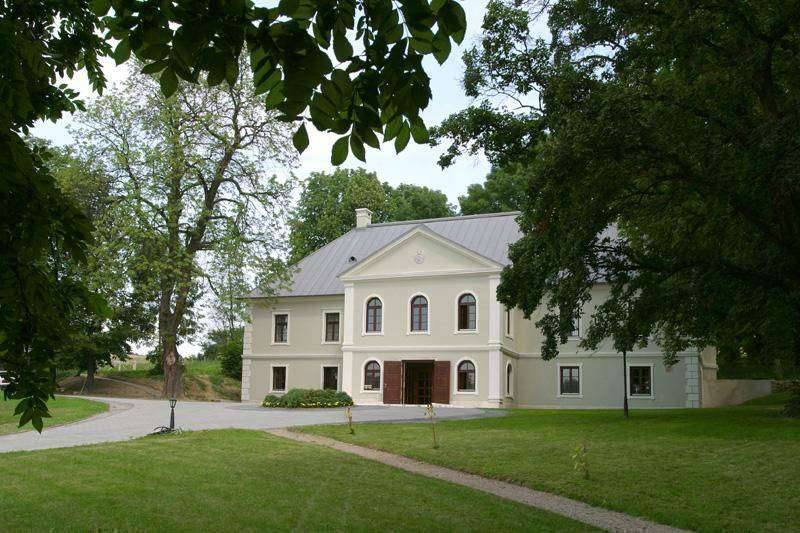 5. Stunning Mansion in Mougins, France
Price: 8,500,000 EUR, Full Listing Details
The most expensive one: Situated in an exclusive private domaine the main house is South facing and is positioned in the middle of the magnificent gardens with views to the sea. The house comprises of large dining room, drawing room both with fireplaces, American kitchen fitted with high specification appliances, home cinema/gym, sauna, hammam and shower, cloakroom, utility room, laundry and wine cellar.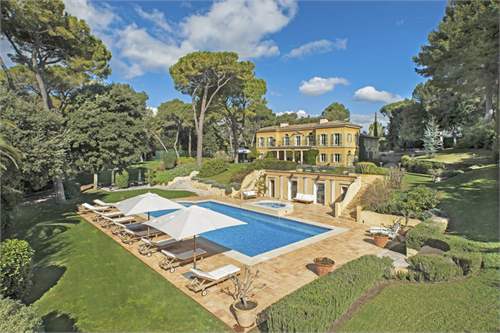 Posted in Luxury Homes for Sale on September 26, 2014
This newly built two story estate welcomes the visitor with a lovely gated courtyard entrance, a fountain and palm trees.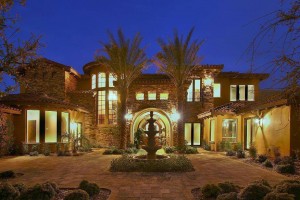 After the promising stone walls and large windows, the interiors do not disappoint – large, open spaces, tall ceilings, gorgeous hardwood floors, beautiful light fixtures and elegant finishes characterize the five bedroom villa throughout.
The five bedroom suites include dual masters, there is a home theater, an office, a sunken wine cellar and ample entertaining space.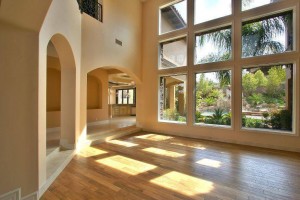 The property holds garaging for five cars, a separate guest house, secluded landscaped backyard with a pool and spa with waterfall. The tall windows and terraces guarantee natural light and stunning views of the city and the surrounding mountains.
This property is listed on Mondinion.com.
Posted in Features on June 16, 2014
The real estate industry has always been an efficient way for people to make money, which is exactly why holding rural land is a common practice. Rural development is one of the things that isn't a for sure thing, that's why so many people who have rural land within their means think that it's useless (and in most cases worthless). The rural land you have might not be the best for farming (or even have the best location), and it might not even be the best to develop into a business, but there's always going to be a use for rural land (in some way, shape or form). Sometimes people can feel like the land is worth nothing, which is until somebody whom is interested in developing it comes into play.
Rural land is something that housing developers love to look at, this is one of the main reasons those who own rural land don't just ditch it or sell it incredibly cheap. The amount of money that can be made with rural land varies, sometimes you're going to be in the perfect location and others you won't be. It's sort of like playing property lottery when it comes to rural land, and many developers have looked towards these types of properties to expand their businesses and ideas.
Every developer has their eyes open, they're always looking for that "perfect piece of land" to start developing on. Land is one of the most beneficially investments you could ever make, because in the end there isn't going to be a growing supply of it (meaning the amount of land we have here on earth is finite). When a resource is finite like land is, there is a certain demand amongst the market. Demand creates profits, which in turn makes everybody happier all around.
Flipping land, developing it for yourself or even renting out your property are all different ways to benefit from rural land, but it's the holding process that is focused on. When you have rural land it's important to know that you should never jump the gun. Plenty of developers might show interest, but which one of those developers is going to go through with the deal? Which one of them is going to provide you with the best possible offer? Holding onto your rural land can turn in a pretty large amount of profit if you wait long enough, it's just a matter of perfect timing when it comes to selling rural land.
Some rural lands are going to be much more useful when you compare them alongside some others, that's just how it is sometimes. Sometimes you're going to have a piece of rural land that's rich with high quality soil, making it ideal for any farming needs that a developer (or property hunter) may want to make use of. Not only that, but plenty of rural lands have vast pastures that would allow for the animals to rotationally graze.
Cropland properties that aren't irrigation dependent are a good investment as well, as you wouldn't have to worry about the water system breaking down over the holding period. The whole point of investing into rural land is the long-term benefits, the chances of you selling your rural land for the kind of money you want right away just aren't there. Long-term investments can be a bit tedious sometimes, and many people aren't completely sure how to go about them, but holding onto rural land is definitely one of the more "solid" investments that you could be making (pertaining to property that is). If you are considering an investment in vacant land then you can find lots of opportunities at Land Century's website.
Posted in Features on July 17, 2012
Research is vital prior to purchasing a home. Dottie Herman, the host of "Eye On Real Estate" stresses that becoming an expert is essential to finding the right home to purchase and satisfaction with the choice. Dottie Herman, CEO and President of Prudential Douglas Elliman, emphasizes three most important facets when purchasing a home which center on worth. Value, cost and price are the keys to a solid investment and successful purchase of a home.
Ms. Herman stated that the first step in buying a home is to hire a qualified real estate broker. Find a broker who understands the market and what you are looking for in a home. A quality real estate broker will help you find a property that suits your needs and is a solid investment.
Value
Herman stated, "It's an opinion of what you think the home is worth, based on how you are going to use it." Value is different for every buyer. Some home buyers may need to be close to good schools while others are seeking public transportation. The value is designated by the buyer's needs.
Cost
Herman replied "Sellers believe that the cost of the house is what they paid for it plus all of the improvements and the money that they put into it. Cost is a measure of the past. Cost and value are not what the price of the home should be or shouldn't be."
Sellers who have made improvements to the property are adding value but not cost to the home. A buyer who desires a renovated home will be willing to pay more due to the value of the renovations.
Price
Herman responded to a question of determining price by stating, "Price is what the home should be worth today. Some people don't price it right, so what you really want to look at is fair market value.".
Fair Market Value
Determining fair market value revolves around what the property is truly worth in the current market conditions. Your real estate broker is best equipped to relay that information to you. A necessity in purchasing a home and determining price is to locate sales of homes in the area over the last six months. Ms. Herman opinioned that "brokers price opinion will vary from home to home depending on a few factors."
Wear and Tear
Two identical homes built by the same builder in the same time frame will look dramatically different in 10 years. A buyer must go inside the homes to see how well the property was maintained. A quality real estate broker will be able to narrow down choices to well maintained properties.
Neighbors
A neighboring property that has not been maintained well will affect the purchase price of surrounding homes. Your real estate broker will have gone out to look over the neighborhood to determine if problem homes are in the area.
View
A home with a view is more valuable than one without a view. Ms. Herman stated that "You can always find a home, but you can't replace the view."
Location
Good schools are as important as a view to most buyers. Researching school districts will help narrow the search criteria for a good location for a home purchase. Ms. Herman is adamant that "It's most important to go look at the properties, along with the surroundings and the neighborhood to know what value and price you are looking at."
Your real estate broker will narrow down possible properties for you but researching your options is vital. Ms. Herman reiterates the need to "eyeballing properties yourself." Every home has positive and negative aspects that result in value changes and Ms. Herman remarked "there is no exact science to pricing."
Megan Gates is an active blogger who provides written work pertaining to home improvement, the latest architecture, design and fashion.  She also writes on behalf of Elliman Real Estate.  Follow her on twitter @MEGatesDesign.
Posted in Features on March 10, 2009
How do you feel about cheap wine? Better yet, how do you feel about obtaining fine wine at cheap prices? To the surprise of some market analysts, Nielsen reported wine sales last October were up 7.1 percent over a year ago. One of the fastest growing segments was wine for less than $15, especially less than $7. The best news? Cheap wines are better than they used to be.This is great news to cheapskates. But, we've got more – 100 tools, tips and resources to cut those prices even further. The list below is categorized and those categories are ordered by alphabet. Further, the links under those categories are ranked by alphabet as well. This methodology was used to show that we don't favor one site over another in their efforts to help any cheapskate find good, cheap wine.
Article Knowledge
No matter whether the country is in a recession, depression or at the top of the world – the best thing to do before you head out the door with your wine cash is to check on the experts. These current end-of-the year articles focused on wine bargains for the holidays. What better place to find a great wine for an even greater price than have someone else discover it for you?
Auction Bids
Although you may not save that much money at an auction, the excitement of watching a bottle of a 1787 Chateau d'Yquem that belonged to Thomas Jefferson – the third president of the United States – pass hands for $56,588 might thrill you. On the other hand, gaining a bottle of 1966 Chateau LASCOMBES for a mere $100 might be more up your alley. Auctions are great ways for a cheapskate to build up a decent wine cellar, and some bargains can found. During tough economic times, some collectors try to sell their bottles for liquidity, and wine also is consigned from failed restaurants, deceased estates and wineries.
Cheap Wine Blogs and Sites
Some bloggers are devoted to sharing their knowledge about cheap wines. Rather, cheap wines that taste good. These cheapskates may steal your heart:
Charity Wines
If you're about to purchase a bottle of wine at full price, at least make sure that your purchase is going toward a great cause. That way, you'll receive a halo and an altruistic glow that isn't imparted by imbibing your wine. Charities and nonprofits, after all, add to a wine's value. The list below contains everything from companies that contribute to charities to blogs presented by organizations designed to protect wine lovers' rights.
Online Sales
We included a few sales pages from online wine dealers so you can get a feel of what to expect. But, we also included some interesting search pages and shopping sites where you can – with due diligence – find great bargains.
Search for the Best Prices
Do you have caviar taste on a hotdog budget? Instead of driving all over the region to compare prices, use the search engines listed below to find the best and least expensive wines around.
Tips
The following list contains a variety of tips on how to save money on wine. Some may require investments of time and/or money, but the return may be better than expected. Others require effort on your part, such as making the wine yourself.
Try Local, Buy Local
Why buy local wines? For the same reason you'd buy local foods – to help cut environmental waste through long shipping routes and packaging. But, there are other reasons to buy local – especially when you expected a cse of Cabernet under the tree, but it didn't arrive, thanks to a snow storm. Another reason is price, as you'll save on shipping costs and packaging prices when you can drop by your local favorite winery.
Warehouses
How to find a good price? Look for supply in bulk. That's the idea behind wine superstores and warehouses. Now, many regional wine superstores have gone online to offer their deals nationwide. Try the following stores on for size, or at least for price comparisons, but be sure to read each site's policies before you order. They may not ship to your state. Remember that the closer you live to one of these warehouses, the less expensive the shipping costs if the wine is delivered.
Posted in Features on February 3, 2009
It's with a lot of excitement that International Listings announces our free new tool: the online real estate marketing report card.
If you're selling a home, this tool allows you to see where your listing actually appears online (Zillow, Trulia, Google Base etc.). With web 2.0 real estate sites like these growing in market share each and every month, and with some 80% of homebuyers now doing research online at some point in the buying process, it's now more important than ever that your listing appears on the major real estate search engines. Our tool searches 10 of the highest trafficked homebuying portals and gives you a "grade" (A+, B-, etc.) on how well you're marketing your listing online.
Please check out the tool now and we welcome any feedback on it!
p.s. Here is some sample data from a listing you can use with the tool (it's a recent listing on International Listings):
http://www.intlistings.com/listing/10000533.html
8681 Estate Drive
West Palm Beach, Florida 33411
Price: 950,000.00 USD
Posted in Features on January 15, 2009
Have you ever wanted to be in the middle of a buyer's market? If you managed to stash some liquid funds, then you're primed for this economy's meltdown. A buyer's market, or soft market, exists when there are more sellers than buyers. This excess of supply over demand results in lower prices, often so low that you'll end up with your jaw dragging the floor in disbelief over the savings, which can be ten cents on the dollar at times.To help you search out these bargains, we've compiled some instances where you can fill your vault with some worthy investments. From artwork to wine, you'll discover luxuries that could be worth more as the economy recovers. Or, you can relish the luxuries listed below as you sip your wine and smoke your cigars on some island far, far away.
The following list was compiled in no particular order, although the categories have been listed alphabetically for your convenience. We don't favor or recommend any site or news stories over another in the links below.
1. Artwork: If you attended the Art Basel Miami Beach in 2008, you know that some works were marked down thirty percent from 2007 prices. But, although Sotheby's is busy cutting staff, their antiquities market is doing well. In another venue, at Christie's, several pieces managed to do better than expected at a sale of antiquities in early December. But, Christie's International plans to cut estimates on the artworks it auctions by at least ten percent because of the economic slowdown. Is it truly a buyer's market for art lovers? As with real estate, you must do your research. Look for new artists, student artworks and small-town galleries to find bargains. It's a good idea to purchase something that you really enjoy. After all, it might be some time before you can sell the piece at a true profit. The sites listed below might help you with your search as well:
2. Automobiles: Amidst U.S. car manufacturer worries, the car dealerships that remain open have become very creative with their appeals to buyers. Early in December 2008, one dealership in Florida offered a "buy one get one free" offer. To be fair, there is a catch to the offer: You first must buy a new Dodge truck at full retail price before you're eligible to receive a second truck for about $3,000 in tax, tags and dealer fees. Still, most readers will understand from that story and other anecdotes that car dealers are hurting and that the auto slump makes it a car buyer's market. The following sites will lead you to some dream deals in this market…
3. Boats: While estimates vary, boating industry insiders say prices have dipped in the past year. This, along with falling interest rates, tax cuts and calls for the cost of petrol to be lowered further, now is as good a time as any to buy that water vehicle you've been craving. When some boat prices fell as much as 60 percent back in 2007, you know that it can't tank much more in 2009. According to The Log.com, "This may not be a great time for Wall Street, but it is undeniably a great time to buy a boat." Use the following sites to find your bargain:
4. Cigars: Reasons to purchase cigars can range from the enjoyment of smoking a good cigar to an investment for resale when the market is ripe. Although the market for cigars may not seem down to you at the moment, all it would take is a few problems to force cigar rarity to rear its head. The reasons listed at that link are fine reasons to invest in cigars at any time. But, now that prices are a bit lower – thanks to the economy. The effects are global, as a $6-billion world cigar industry is now working through a huge inventory overhang and consolidating rapidly in a wave of asset deals driven largely by acquisitive European tobacco groups. The following sites will convince you that tobacco is the way to go if you want to invest in a commodity now.
5. Dining Out: You might have tossed around the idea of creating your own garden and compost heap, but – really – what beats dining out? You don't have to cook and the kitchen remains immaculate. Major cities and rural areas worldwide have experienced a downturn in diners. While some restaurants are still rocking, others are rolling with the economic punches. Thanks to most diners' low cash flow, now is the best time to get past the doors of New York's forbidden culinary kingdoms, and you can look for "neighborhood menus" at fine restaurants in Boston. The best way to find a fine-dining bargain is to hunt down ideas and coupons in your area through newspapers and online articles. Some examples of what you might find are listed below:
6. Real Estate: A 4.5 percent mortgage could be your personal piece of the bailout pie as mortgage rates sink and inspire buyers to sink down payments into real estate. Although rates haven't sunk that low yet, if you've had your eye on a little bungalow you might want to see what it takes to hold off a few weeks. Ask your broker or loan officer whether you can lock in today's rate but still have the ability to move down should cheaper money become available. Not all lenders can accommodate such requests, but some brokers offer 60-day locks with that option. Others may charge you. Some areas may hit bottom and begin the bounce upward sooner than others (like San Diego), so do your research. You might study auctions or foreclosure markets to learn more about current rates in various areas. Here are some examples of '10 cents on the dollar' real estate property sites:
7. Tickets – Sports and Concerts: The economy and a team's losing season could drive football ticket prices down to more than fifty percent below previous market value. In some cases, such as with the Green Bay Packers, you could get into a game during early December for about $50. Some ticket prices might include tailgate parties or other incentives to boost ticket values. Some baseball teams are freezing prices for 2009, so fans can take advantage now of their favorite seats for the ballgame. In cases like the Hannah Montana concerts, where most tickets have been scarce and prices as high as $3,479 were paid for a single front row seat at a gig in Uniondale, N.Y., the Las Vegas venue for Hannah Montana has been reduced to $14 per ticket by overspeculation. In the Las Vegas situation, people buying up tickets in large quantities with the intent of reselling them, only to find few buyers. As with any other luxury item, research is your best bet. After all, you could easily purchase airfare for two (at reduced prices) and two Las Vegas tickets for less than that one seat in New York. Here are your best bets for finding reduced ticket prices for various events:
8. Travel: The economy is forcing travel bargains, and just about every news article you can find will reinforce that premise with travel bargains galore. So, search for information about bargain travel and peruse the news stories as well. Even Arthur Frommer stated back in October that, "only a chump pays full price for any travel purchase." No matter whether you're pressed for time, looking for the best deal or traveling internationally, you'll find a site to fit your needs in the list below.
9. Vacations: Perhaps the only vacation industry that's doing well right now is timeshares. As late as October 2008, timeshare travelers were optimistic about the future. But, in other markets such as cruises and skiing, the bottom is in sight and deals can be made. Vacation travelers will most likely benefit the most as the power to book a hotel has swung all the way over to the buyer. Use the list below to find places to stay, ways to get there (slowly) and options for various adventures.
10. Wine: Outside a global wine glut, importers have assumed smaller profit margins in the wake of the dollar's decline, while traditional wine retailers have been forced to compete with supermarkets and Internet sites. What does this mean? It means that it's a wine-lover's buyer's market right now. Sales of high-end wine are plummeting, wine merchants say, and top-rated wines have found new aficionados amongst those who could only wish for those wines two years ago. Learn more about these bargains at the sites listed below.