Posted in Luxury Homes for Sale on October 24, 2014
 Situated fairly close to the beach, this luxury villa offers amazing views of the Golf Course and the Mediterranean Sea.
The classic design is combined with bright and spacious interiors, a beautiful colour palette with various shades of beige and brown, marble floors, grand staircase, under-floor heating throughout the house, wooden ceilings, air conditioning and background music system.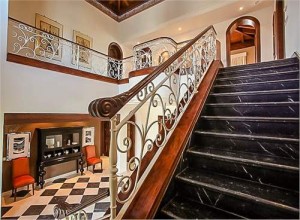 It has five bedrooms, six bathrooms, large living room with fireplace, dining room, fully fitted kitchen, spa with sauna and turkish bath, and it is surrounded by mature gardens with a lake shaped swimming pool.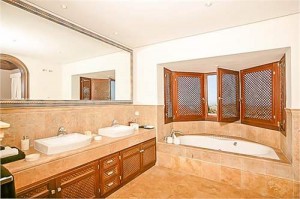 Includes all decoration and furniture. This property is listed on Mondinion.com.
Did you enjoy this article?